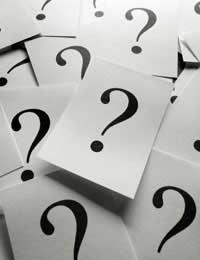 If your employer threatens to fire you, it can be a very worrying time. Often this is can be just a threat with no legal basis. However there are situations in which you can be immediately dismissed (for gross misconduct). Below we will consider the situations in which you can or cannot be dismissed.
Working Time Directive Rights
The Working Time Directive gives workers a number of rights. These include:
Working a maximum of 8 hours out of every 24 hours for night workers
Having 1 day off in every 7 days
Having 11 hours off in every 24 hours
Having a short in-work break every 6 hours
Having 4 weeks paid leave every year
(Note that these are an average, taken across a period of time.)
"I said to my manager that I wanted to take a break after 8 hours of working. He told me that if I do, I might as well go home and not come back. Can he do that?"
Any worker over 18 years old may opt out of the Working Time Directive. However if you do not choose to do so, you cannot legally be fired for your refusal. Equally, if have opted out and choose to opt back in, you are entitled to do so (giving notice to your employer). Your decision to opt back into the Working Time Directive is also not a reason to lawfully fire you.
Changes to working hours
"When I arrived at work last week, my boss told me that he needed me to stay 4 hours later. I said that I couldn't due to child care issues. He shouted that I was fired and walked off. I've not heard from him since. Can I be fired like that?"
If your employment contract does not give you fixed days and hours, your employer can request that you work at different times, and even change a previous rota. You however, have to be given reasonable notice of the change. If you are not given reasonable notice (which will vary on the nature of the change but is usually a minimum of 24 hours), you can refuse to change your working hours. This is not a reason to legally fire you.
Note that if you have reasonable notice of the change, and the new hours comply with your employment contract, you cannot refuse to work when asked. If you have worked for your employer for over 26 weeks and are the full time carer of a child under 17 years old or a dependent adult, you can ask for flexible working (for example to not work weekday evenings). Your employer does not have to agree to this. If they do not agree and you still refuse to work the hours or days required, this will likely be a disciplinary issue. It is unlikely that this is such gross misconduct that you will be fired immediately, but a number of disciplinary issues could lawfully lead to you losing your job.
Zero hour contracts
If your employer stops giving you any working hours (and so you do not receive any income), it may feel like they have fired you. However if you have a zero hours contract, they are not obliged to give you any hours. You have therefore not technically been fired, as you are still in their employment, but working zero hours.
If this arrangement does not work for you (for example if you need the income and so do need a certain number of hours), speak to your employer. Do they think they will realistically be able to give you the hours that you need? If not, you may wish to consider seeking employment elsewhere.
Probation period
"I was hired in a company with 3 months probation but after six weeks… they told me that I don't fit the job. Is it fair?"
Your employer can legally "let you go" without giving a reason at any time during your probation period (as long as this is not for a discriminatory reason). They do however still need to give you the required notice period (usually one week). Our article on probationary periods gives further information about this
Redundancy
If your employer suddenly has a drop in income or need for staff, and so cannot pay or does not need as many employees, they may consider redundancies. (More information on redundancies here).
"I am contracted to work 36 hours a week. My company has no clients in so work has ceased. Should by law they still have to pay me?"
There is a formal redundancy process that must be followed, including consultation with the person whose job is at risk; your employer can't legally just stop paying you or tell you not to come into work anymore.
Gross misconduct
Gross misconduct is conduct so serious that it warrants immediate dismissal.
What is gross misconduct really depends upon the job. For example two employers could require their employees to sweep up litter on an outside area of the premises and ban employees from smoking during this task. However the seriousness of the breach would be different for someone working at a hotel, where smoking might just look unprofessional, compared to at a petrol station where smoking is dangerous.
Even if you commit gross misconduct, you cannot be fired on the spot; there is a process that must be followed.
Your employer can suspend you whilst they investigate the alleged incident. You will however still be paid whilst suspended
There will be a meeting at which you will be given an opportunity to put forward your case. You must be given reasonable notice of the meeting to allow you to consider the points you wish to make.
After this meeting, your employer must give you reasons in writing for your dismissal
You have the right to appeal the decision. If you appeal, your employer must invite you to another meeting. You must again be given advance notice of this meeting and will be given the opportunity to be accompanied by a friend, union representative or colleague (depending upon your employer's procedure for disciplinary meetings)
Following an appeal meeting, your employer must promptly inform you of their final decision in writing
There is therefore no lawful way to just fire someone "on the spot".
If you want to find out more about specific issues try typing your query into the search box above to find the relevant feature. You can also post any comments you have below.
Last Updated on 29 May 2021