If you've recently gotten a new job, your contract may specify a probation period. This is an increasingly common feature when starting a new role. The length and scope of your probationary period should be specified in your contract of employment before you begin work.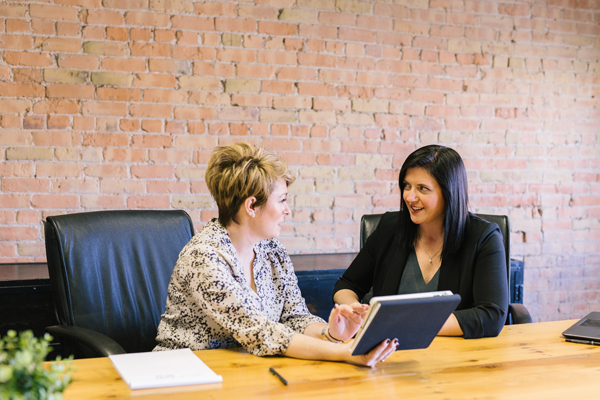 Probation Period Meaning
A probation period is a trial period of employment at the start of a new role. This means the employee's role will only be made permanent subject to satisfactory completion of the probationary period. This ensures the new job is working out for both the employee and employer.
Why Have a Probationary Period at Work?
Employers will often carry out an application and interview process. However, you can't always tell from an interview how an employee will perform in a role, or whether they will fit in with an existing team. A probationary period lets both employee and employer see if the job is a good fit for both parties.
Depending on the contract of employment, there is often a reduced notice period during the term of probation.
How Long Does Probation Usually Last?
A probation period will commonly be 3 to 6 months, though they can be as little as 1 week in short-term contracts. The duration of any probation period must not be unreasonable. Performance reviews are common during this period, as they give both the employee and employer an opportunity to discuss any concerns. These could be addressed with additional training and support. Regular formal reviews are not, however, compulsory.
The length of the probation period is usually tailored to the type of role. In the case of a 6 month probation period, this is more commonly used for more senior roles. It is uncommon for probation to extend beyond a 3 to 6 month timeframe.
---
Rights During Probation – UK Law
Your statutory rights during employment start on the first day of employment, regardless of any probation period. However your contract may give you less favourable terms during a probationary period than after the period has finished.
For example:-
A shorter notice period for both you and your employer.
No entitlement to benefits available to contracted employees, such as private medical care.
No entitlement to death in service benefit.
Any less favourable terms must not infringe your general statutory employment rights under UK law which include:
Right to be paid minimum wage.
Your right to holiday pay.
Right to itemised pay statement.
Applicability of the working time directive.
---
The End of Probation Periods
You would expect to have a formal review at the end of your probation period. However, If you are not told during your probation period that it is to be extended, or that you have failed your probation, you are deemed to have passed.
It is important in a situation like this to read your contract. If enhanced rights and benefits depand on a review taking place,you should approach your employer to arrange the appropriate review.
---
Extending Probation Periods
If your employer has said that they want to extend your probation period, check your employment contract. This should say under what circumstances your probationary period can be extended, and for how long. Your employer can only extend your probation period if your employment contract says that they can extend it in specific circumstances (e.g to have more time to assess your performance).
Your employer cannot extend your probationary period for "protected reasons". These include:-
Your ethnicity, religion or cultural background.
Your gender, age or marital status.
---
Sick Leave During Probation
Every employee can suffer illness through no fault of their own. If you become unwell during probation, and need to take sick leave, this is a scenario in which an extension of your probation period is likely. This is because your employer has not yet had chance to fully assess your performance in the role.
If your contract does not allow your employer to extend your probation period, they may wish to change the contract. You do not have to agree to change your contract. If you think that the proposed changes are unfair or less favourable to you, speak to your local Citizens Advice Bureau for free advice about your options. (Find your nearest Citizens Advice Bureau office, including those that give advice by email, at www.citizensadvice.org.uk/index/getadvice).
---
Dismissal During Probationary Period
Just because you were in your probation period does not automatically make your dismissal fair. The usual test still applies: Did your employer act reasonably in all the circumstances?
Your employer has a duty to take reasonable steps to assist employees such as giving them adequate training to enable them to carry out their job. If you are dismissed on the basis of your performance, you would normally expect a reasonable employer to have discussed your performance with you on a prior occasion and given you the opportunity to try and do better.
When You Can Claim Unfair Dismissal During Probation
You cannot claim for unfair dismissal during your probationary period as you will not have worked the relevant qualifying employment period. However you can still claim for:
Harassment.
Dismissal due to "whistle-blowing".
Dismissal due to a "protected reason"/ discrimination.
Reader's Question
"I've started a new job on 3 months probation period, which is almost over (1 week) and have found out I'm pregnant. I have told my boss the date I'd like to work up until before maternity leave. He said he's not going to extend it and wouldn't give me a reason why and said that he doesn't have to. Is this the correct way to treat an employee?"
Potentially, you could take your former employer to an Employment Tribunal and claim damages. However you will need to have evidence relating to why you were dismissed. For example, if you can evidence that your former employer said something racially discriminatory, or that all other employees of a different ethnicity with the same review scores are being kept on, that would be more relevant evidence.)If you think that you have been unfairly dismissed during your probation period, speak to your local Citizens Advice Bureau about what you can do.