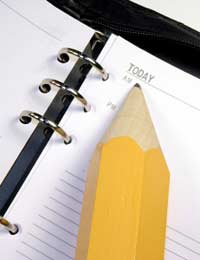 It can be very concerning when your employer changes your working hours. This might be a change to your start or finish times, the days you are expected to work, or an increase or decrease to working hours.
For many people, working shifts between 9 to 5 is just not a reality. Clearly, businesses need to have staff working at relevant times to meet the demands of their business. For example, with a restaurant this might be evenings and weekends. These non-traditional working hours are to be expected by those working in some professions. However this doesn't mean that you lose the rights of 9-5 workers.
---
What Are Your Rights When Working Hours Are Changed?
When confronted with a change to working hours, many workers want to know if their employer is allowed to make the changes. There are a number of things to consider when you find yourself in this situation.
Check Your Contract
For any issue regarding your employment, it is really important to look at your contract.
You should have been provided with a copy of your contract at the point when you first signed it (started your employment).
If you were not provided with a copy, ask for one.
If you have lost your copy, you are still entitled to see your contract. Your employer should hold one in your employee file.
Be aware that not all employee records will be held "onsite" at your place of work and so such a request may take a few days.
If the contract refers to any other procedures (such as disciplinary procedures) or terms and conditions of employment, this forms part of your contract. You are entitled to see these documents too.
---
Fixed Days vs Shift Work
The main difference you will usually find between fixed day and shift work (such as in restaurants) is that if you have fixed days, your contract will usually specify exactly what days and times you are expected to work. It may also tell you how long you are allowed to take for your lunch break.
If you work shifts where your employer puts up a rota to tell you when you are working, your hours or days of work are usually not specified in your contract.
Changes to Hours Stated in Your Contract
Look at the number of working hours stated in your contract. This is the number of hours that you are expected to work. Your employer must give you at least that number of hours. There is a precedent for employers promising full time employment, but only putting a limited number of hours on your contract.
Most of the time, you will be given more hours as promised. However be aware that this is not a requirement – your employer only has to give you the minimum number stated on your contract. It is important when signing your contract to check that you are happy to only receive the number of hours stated in it, as that is all that you are guaranteed!
Note that if you choose to "shift-swap" with another employee and end up with fewer hours than stated in your contract, that is your choice. Your employer is not obliged to give you additional hours to make up the deficit.
---
Example:-
I have a contract for 21 hours and my employer has just told us we are having a delivery every day Mon-Sunday for xmas. They have said if we don't work these days we will be disciplined.

I work Monday to Friday and they have told us we have to work Saturday and Sunday night. If we have a contract of 21 hours do we have to work over our contract hours? Can I refuse to work over my contract – I have 3 young children?
You cannot be forced to work over the number of hours in your contract and may legally refuse to do so.
If you do not work the full number of hours stated in your contract (without good reason such as illness or bereavement) then your employer may discipline you.
If you object to the number of hours you have been allocated, it is always best to speak to your employer as soon as possible so they can reallocate hours.
You cannot simply work Mon-Fri and then say you have done your hours so you are not working at the weekend. Your employer may choose to reduce your hours by reducing your hours during the week, and it is entirely up to them as to which shifts they remove to reduce the hours given to you.
Changes to Which Shifts You Work
There are many scenarios under which you might have changes made to the shifts you're being asked to work.
Example 1:-
I've been working for a company for 11 years since it started. I have been working day shifts because they told me that the night shift is too risky for ladies.

Now they said I must work the night shift without any reason or agreement. I haven't worked a night shift before and I have two children who are 5 & 9. My husband works nights so cannot look after them.
What times and days you have to work will depend on your contract.
If your contract states that you are available to work any time, unfortunately you can be called upon to work on different days or hours than your usual work pattern.
If your availability has changed, you need to discuss this with your employer. A new contract may need to be signed with this change reflected.
Example 2:-
I have been working late afternoons and evenings into the night due to the nature of my work. The place I work has very bad public transport connections and absolutely no public transport after my work finishes.

Now my employer has asked me to come in early one day a week because it would suit them better. This would be really difficult for me due to transport problems. Can my employer force me to change my hours, and can they give me a warning or fire me if I can't accommodate them?
If your contract limits your working hours or days (for example from 9am to 5pm), your employer can request that you change these hours. However, they cannot force you to do so. It is always worth discussing any requested changes with your employer as you may be able to agree with your employer a compromise that suits you both better.
Example 3:-
I work for a care company and work 6 days and 1 evening, I have 2 children under the age of 16. Today I was told that next week and future weeks I will be doing 4 days and 2 nights but nobody else has had this text.
Can my manager do this? Really worry as I have nobody to watch my kids at nights.
Clearly child care is a major concern in relation to working hours for many people. If you have any concerns this should be discussed with your employer, as it may be that there is another employee who is more able to work evenings and nights. As explained above however, if your contract states that you can work these times, your employer may rota you to do so and require you to work these times.
---
Flexible Working
All workers have the right to request flexible working to accommodate other commitments. To have the right to request flexible working you must:
a) have worked for the company for at least 26 weeks.
b) not have made a flexible working request already in the last 12 months.
However be aware that your employer does not have to agree to this. They must give your request serious consideration and give you the reasons in writing for any request being denied. In some businesses, this simply isn't feasible, so be reasonable and try to agree times that suit both you and your employer. For example, still working some evenings, but perhaps starting at 5:30/6pm so that you can pick up your children from school and take them to a relative friend's house who will babysit for you.
Note the flexible working policy has now been extended to all workers and not just carers of children.
---
Notice of Working Hours and Shift Changes
Your employer must give you reasonable notice of any changes to your working hours, such as cancelling your shifts. They may request last minute changes, such as ringing you that morning to say that they do not require you to work. You can choose to agree to this change. However, if you are not given reasonable notice of your shift being cancelled or shortened, you can politely refuse this reduction in your hours.
What is Reasonable Notice?
How much notice is "reasonable"? There is no law simply defining reasonable. However your contract may state this. In most cases, a minimum of 12 hours notice would be expected as reasonable notice to cancel a shift. It may be reasonable to have more notice of a requirement to work rather than a shift being cancelled.
---
Example:-
My employer normally gives out the next week rota normally on the Thursday. It seems to be getting later and later. It is now Friday and we still haven't had the rota for next week. Can they do that?
It is often a problem for those who rely on a rota for their working days or hours that the rota is not put up until near the end of the week before. This then gives you only a few days notice of any early-week shift.
Unfortunately, unless specified in your contract, the only guide is what is "reasonable". If this causes you problems however, ask your employer about this. Often the rota will be in draft form "subject to minor alterations" many weeks in advance. If you will not be in work on days to know when you are working, you can also always ring up to ask.
Obviously if rotas are put up last minute across several weeks, you may need to speak to your employer. However if it is a one-off and only a day later, do be reasonable. Has your manager been away ill or had another reason to not be able to put up the rota as early as normal that week? If the late notice causes you substantial problems, communicate with your Manager.
---
Breaches of Contract – How To Deal With Them
If your employer is in breach of your employment contract (e.g. not giving you your amount of contracted hours), what can you do?
If your employer is proposing changes to your contract and you don't agree, read our guide to Objecting to Changes in your Employment Contract.
The first step is always to talk to your employer. It may be a simple mistake which can easily be rectified by amending the rota.
If you are unhappy with your manager's response to your complaint, follow your company's complaints procedure. This often requires you to forward your complaint to a more senior manager. If you do not know your employer's complaints procedure, ask to see a copy of it. If your company has an HR Department, they may also be able to provide you with guidance on the procedures. You are often entitled to have a supporter present, such as another employee, which can be reassuring at any meeting.
It is always best to try to resolve matters "in house" with your employer. If you are not able to do so, you can take your employer to an Employment Tribunal. Be aware that whilst you can't be fired for doing so, this may make for an awkward working environment if you are still employed at the firm.
---
Employment Tribunals
An employment tribunal is an independent body that will assess your complaint and may make your employer pay you compensation if they think your rights have been breached.
You usually have to apply to the employment tribunal within 3 months of the incident you are complaining about arising (e.g. 3 months after you were unfairly fired).
To refer a matter to an employment tribunal, you must download and fill in a form which can be found at www.justice.gov.uk. There are also guidance notes online to assist you with filling in your application. The form can be filled in and submitted online, or printed and returned by post to your local employment tribunal office.
If you want help in referring your complaint to an employment tribunal, you can contact your local Citizens Advice Bureau who will provide you with free advice. If you are a member of a trade union, they may also be able to assist you.
---
Zero Hours Contracts
If you are on a zero hours contract, much of the above may not apply to your circumstances. We have a guide on Zero Hours Contracts here, which we hope you will find useful.
Last Updated on 2 June 2021