If you suffer a work related injury and are off work as a result, you'll understandably be concerned about your right to sick pay.
If your accident was particularly serious and you are worried about your long term health, you may also be concerned about needing to claim compensation.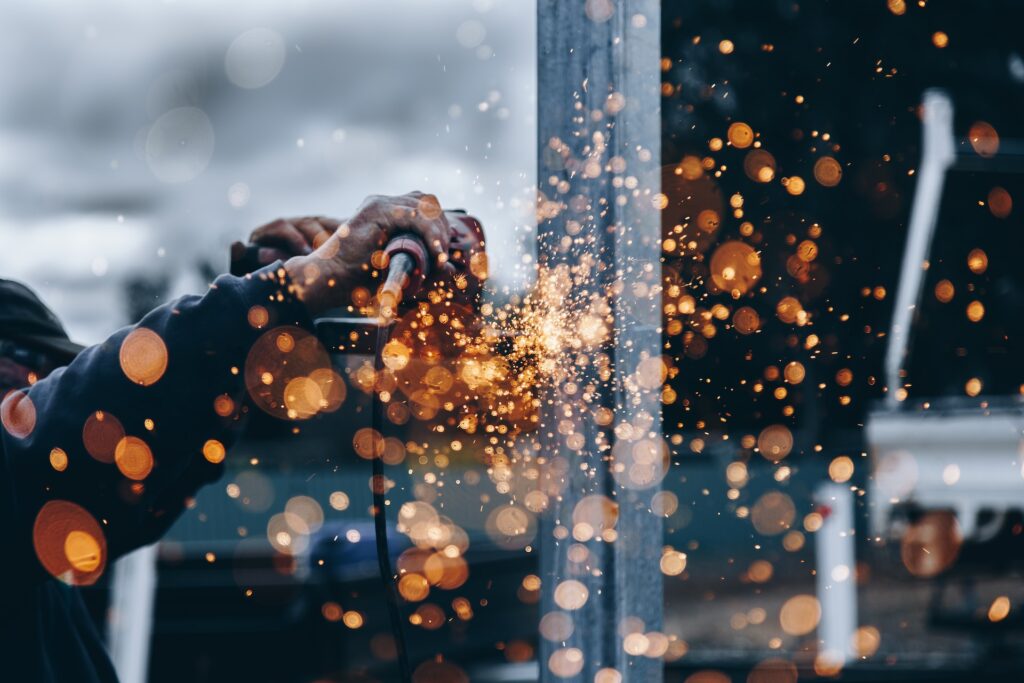 This article explores your entitlement to company and statutory sick pay as well as other benefits payable by the government.
We'll also look at what you need to do in order to claim compensation from your employer, and when you may wish to take legal advice.
---
Should My Employer Pay Me if I Am Injured at Work?
If you've been injured in a work related accident and are unable to work as a result, there is no obligation for your employer to cover your full salary. This is the case even when your absence is a direct result of a workplace injury.
Some employers will offer full pay after a workplace injury. However, this will either be at their discretion or on the basis of an existing contractual obligation to provide sick pay at the same rate as your full salary.
Check your contract of employment to understand your sick pay entitlements. You may see it referred to as occupational sick pay (OSP). It can also be referred to as contractual or company sick pay.
---
What Pay Are You Entitled to After a Workplace Injury?
Whilst being offered full pay if injured at work is at the discretion of your employer, there are statutory entitlements to sick pay. Your employer also has a legal obligation to hold Employer's Liability Insurance, which covers them for compensation claims after employees are injured at work.
After a workplace injury, you have the right to:-
Claim Statutory Sick Pay you will qualify for ssp when you earn a minimum of £123 per week, and have been off work for 4 consecutive days. You are eligible to claim this benefit for up to 28 weeks. However, the current SSP rate is £109.40 regardless of your salary which may leave you with financial problems.
Consider a personal injury claim against your employer. Under the Health & Safety at Work Act 1974, your employer has a duty of care to safeguard you at work. Should your injury be a result of a breach of this law, you may be able to claim compensation which would be covered by their employers liability insurance. See Also: TUC Employer H&S Duties Guide.
Claim Indistrial Injuries Disablement Benefit if your workplace injury has resulted in permanent disability. This benefit also applies to those workers who have contracted industrial diseases. This benefit offers payment on a sliding scale depending on the extent of your disability. To be eligible you must be assessed as a minimum of 14% disabled. Weekly payments are on a sliding scale from £41.52 to £207.60 per week. Read more: UKGov Industrial Injuries Disablement Benefit.
---
Reporting a Work Related Injury
It is vital to ensure that the injury you've suffered at work has been logged in the accident book at your workplace, or reported to the Health and Safety Executive (HSE) if the accident was serious.
It is a legal requirement for all workplaces with more than 10 employees to have an accident book. All workplace injuries, even those which are minor in nature must be recorded. Accident records must be kept for 3 years.
If you are off work for more than 7 days as a result of your workplace injury it should be reported to the Health & Safety Executive (HSE). The Reporting of Injuries, Diseases and Dangerous Occurrences Regulations 2013 (RIDDOR). Serious workplace injuries must also be reported under RIDDOR regulations. The HSE offers a leaflet outlining these reporting requirements.
Ensuring your injury has been properly recorded and reported can help support a future compensation claim should you decide to make a claim against your employer.
---
Immediate Steps After a Work Injury
Whilst your immedate concern after an accident at work should be to get appropriate medical help, there are several steps you should take to protect your right to claim compensation.
After a workplace accident you should:-
Seek Medical Attention: Get medical help right away, even for minor injuries. Every workplace should have a designated first aider.
Report your Accident: Inform your manager or health and safety officer and ensure the accident is recorded in the company accident book.
Get Details of Witnesses: Collect the names and contact details of any witnesses, ask them for a statement of events surrounding your accident asap.
Collect Evidence: Take photos or videos of the accident scene and your injuries. Retain any doctors or hospital reports about the severity of your injuries and the effects upon you.
Get Legal Advice: If you wish to explore making a claim for compensation, you may wish consult a specialist accident at work solicitor about the likelihood of success. Most offer a free initial consultation, some operate on a no win – no fee basis.
Record Your Symptoms: Keep a daily diary of all your symptoms, major or minor. This type of information can help support your claim.
Track Your Expenses: Document all expenses and losses related to your accident, including loss of income and any medical costs.
Ensuring you follow the above steps can help safeguard your legal rights after an accident at work. It's also vital to understand your right to sick pay, and your responsibilities when reporting sickness absence from work.
---
Accident at Work Sick Pay – Your Rights
When an employee has a work related accident and needs time off, legally an employer doesn't need to offer full pay. This will feel unfair when the accident happened at work and you suffer a loss of wages as a result.
Statutory Sick Pay might be offered to you by your employer. Although this usually covers staff illness, it can also be used for recovery from accidents.
You can receive SSP for up to 28 weeks, after which your entitlement to sick pay will run out. Your boss may have a sick pay policy, sometimes called contractual sick pay. This amount might be higher than SSP. It is important to note that it cannot be less than SSP.
If you do not qualify for SSP, you may be entitled to other benefits. You will not be entitled to SSP if you are self employed.
Do note that employers cannot refuse to put you on SSP unless you do not qualify. You will need to produce a fit note signing you off work after 7 calendar days of absence.
Prior to this you can self certify your sickness to qualify for SSP. If your employer offers enhanced sick pay, they may require you to provide a fit note from your GP before the 7 day limit for SSP. Check your contract of employment for details.
See Also:
---
Compensation and Benefits for Work Related Injuries
Employees may explore their rights to claim compensation or other benefits for a work related injury. Injuries that prevent you from working or cause you undue stress can mean you are eligible to make a claim for compensation.
---
Geting Paid Compensation For An Injury At Work
In some cases, you might be eligible for compensation if you sustain an injury at work. You will need to be able to demonstrate that the accident was caused by negligence on the part of your employer.
The amount that you would be eligible to claim would depend on your injury and other relevant factors. Ideally, you should seek legal advice from a specialist lawyer dealing with accidents in the workplace.
---
Work Related Injury Examples
Where the employer is at fault, you may be able to claim for accidents including:-
Slips, trips and falls.
Injuries through heavy lifting.
Machinery accidents.
Chemical and other burns.
Broken bones and fractures.
Concussion.
As per the Employers' Liability (Compulsory Insurance) Act of 1969, most compensation claims should be covered by the company's public liability insurance. It is a legal requirement for an employer to display their certificate of liability insurance in the workplace.
You can find out more about Employer's liability insurance, and which employers are exempt from the requirement to hold it by reading this HSE Leaflet.
---
Eligibility For Industrial Injuries Disablement Benefit
Thereare are strict criteria to qualifiy for Industrial Injuries Disablement Benefit (IIDB). Some employees who have sustained an injury or illness due to work may be able to apply for this UK government benefit.
Eligiblity criteria include:-
The accident or illness was a result of the work environment.
The level of disablement must meet the criteria for IIBD use.
Generally speaking, workers should be under the age of retirement.
There is a minimum qualifying period by which you were in employment or carrying out the role that led to the injury or illness. This varies depending on the circumstances involved.
Source: IIDB UK GOV
---
Can I Be Disciplined for Having an Accident at Work?
In general terms, employees are not normally disciplined for an accident at work. However, if findings show that there was negligence or a breach of health and safety rules, there may be an investigation. This investigation might lead to a disciplinary hearing.
Whilst it is the employer's responsibility to ensure the workplace is safe, the buck doesn't just stop with them. Employees have legal responsibilities for health and safety at work too, and need to respect workplace rules. This includes wearing appropriate PPE and replacing it once damaged.
If employees do become subject to a disciplinary hearing, they should be made aware of the reasons. Following health and safety protocols is essential to keeping everyone safe and well.