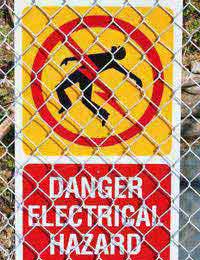 Warning signs and safety instructions have become a part of everyday life in recent times, and no more so than in the workplace.
A boom in the number of safety signs and notices has coincided with a far more vigilant attitude to health and safety and workplace accidents.
Employers are legally required to display some signs while others are put in place to help reduce the likelihood of an accident or emergency being caused. In times of such high litigation many employers are unwilling to take a chance and will use safety signage as a matter of course.
Almost every job will require some knowledge of the basic safety signs while certain professions may even require dedicated training to ensure full compliance with the law.
What are workplace safety signs?
Workplace safety signs are simply markings placed by employers that identify Specific Risks, Hazards or other safety-related issues.
Signs are used to warn employees and members of the public about dangerous substances like acid, or to point out safety features such as fire exits. They can also give general information or specific instructions about equipment that must be worn in designated areas.
Some signs must be displayed as part of the health and safety rules to help reduce risks while some industries carry other more specific requirements.
Posters that describe how to complete tasks safely might also be displayed while all employers are legally bound to display the Health and Safety Executive's Health and Safety Law poster.
What are the legal requirements?
The Health and Safety (Safety Signs and Signals) Regulations 1996 were brought in as part of a drive to standardise the rules across the European Union.
The regulations actually cover a whole range of different ways of communicating safety messages – things like alarms, illuminated signals, spoken instructions are all involved so it's not just about traditional signs.
Employers are required to provide safety signs:
Whenever there is a risk that has not been avoided or controlled by other means.
Where traffic needs to be directed within a workplace.
Wherever there are dangerous substances or pipework that carry them.
To identify stores or areas where dangerous substances are held.
To identify fire exits and Fire Safety procedures.
Employers are also responsible for explaining safety signs to staff and outlining what they should do if they see a sign. There is also a legal duty for companies to maintain their safety signs.
All employers, regardless of size, must display the Health and Safety Executive's Health and Safety Law poster (see below).
Safety posters
All employers must display the Health and Safety Law poster or provide all workers with the same information on individual sheets. Most small and medium sized employers will choose to display the sign, which is available from the Health and Safety Executive (HSE).
The one page poster, which must be displayed in a prominent position in the workplace, describes the basics of health and safety law, management and Risk Assessment.
There could be a range of other posters around your workplace that describe the safest way of doing your job. For example, a poster covering the manual handling regulations should be displayed if your job involves heavy lifting.
If you work in an office there might be a safety essentials poster describing all the risks you may face during the working day.
Safety signs in your workplace
You should ask your employer to explain all safety signs that might be in your workplace, especially if you work in a dangerous or high risk environment.
Some examples of the most common signs include:
No smoking.
Emergency escape route.
General danger.
Eye protection must be worn.
Flammable material.
Toxic material.
Fire equipment.
First Aid point.
Most signs will be fairly self-explanatory but some signs may be specific to your industry or job and require further explanation so make sure you ask your health and safety manager if you are unsure of any.