Q.I work for a wine warehouse and as part of my job drive the forklift. On Monday, I was getting out of the forklift and slipped on the step. I fell and dislocated my shoulder. I've been working there 18 years, and this is my first accident at work.
I will be off work for 3-6 weeks. Are there any forms I need to fill out, and do I get full pay if I was injured at work? What are my rights after this workplace accident?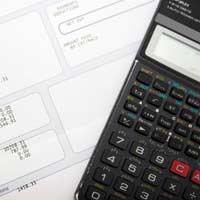 Mr D. Winter, 16 March 2021
---
A.You will be entitled to receive some form of sick pay providing you earn at least £120 per week in your job. However, your employer will not necessarily cover your full wage.
---
Inury Pay Entitlements
The amount of money you'll be entitled to if you have been injured at work will depend on the terms and conditions of your Employment Contract.
Many companies will offer their own sick pay scheme which will usually be more generous than the state scheme.
For example, some will allow employees to receive their full income after an accident at work, or any sickness. This type of pay policy usually has a limit of a certain number of days over an annual period.
You need to check your employment contract to see what the rules and policies are on sick pay.
---
Employer Obligations
It's important to point out that a company isn''t obliged to have a separate pay scheme when it comes to sickness or injury.
So, they are not obliged to cover your full pay whilst you are off work through injury. This still the case if your accident happened at work.
---
Your Right to Statutory Sick Pay (SSP)
If your employer does not have an injury pay scheme, you are entitled to Statutory Sick Pay (SSP). You qualify for this if you've earned an average of £120 a week. The current rate is £96.35 per week.
Entitlement to SSP kicks in when you are off for 4 consecutive days. If you had to leave work on the day of your injury, the 4 day period starts the next day. The 4 day period also includes your usual days off. You should recieve SSP from your first full day off after your accident.
If you only qualify for SSP, you will be paid that by your employer as part of normal payroll. Entitlement to this after your injury will last for 28 weeks.
---
Recording Your Injury at Work
In terms of form filling, you should ensure that your accident at work was recorded in the company accident book. If you needed more than 3 days off, your employer should report your accident to the Heath & Safety Executive.
---
Reporting to Qualify for Sick Pay
It's important to report to your employer that you'll be off work due to your injury as soon as possible. The longest you can wait to inform your employer so you can qualify for sick pay, is 7 days after your first day off.
---
Self Certifying
For the first week of sickness, you can 'self certify'. That means you dont need to produce a sick note from your doctor for the first week.
You can either write a letter explaining the sickness or complete form SC2. This form is an 'Employee's Statement of Sickness' which you can get from your GP. It can also be downloaded from the HM Revenue & Customs website.
---
When You Will Need a Sick Note
Beyond a week off work, a doctor's note (now called a fit note) is required. Your doctor will assess your injury and write a sick note signing you off work so you can recover. This should be passed to your employer.
One additional thing to note is that the amount of sick pay you get is rarely affected by the fact that the injury occurred in the workplace unless the company has a separate scheme in place which covers workplace injuries.
---
Considering a Personal Injury Claim
You could, however, possibly make a Personal Injury Claim against his employer but he should seek advice from either a trade union representative or your lawyer before considering taking any action of this kind.
If you think you may take this route, it's important to get photographic evidence of the area you had your accident. Also approach any witnesses to your injury and get statements of the circumstances of the incident that has left you unable to work.