Being your own boss has so many benefits. Deciding you want to start your own business is the first step of an exciting adventure. But what if you have no ideas on starting a business?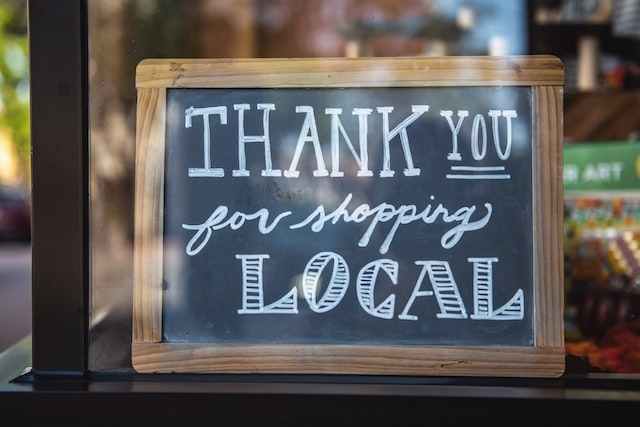 Deciding which business to start can be a tricky choice to make. A lot of time and energy goes into a new start up. There's a lot of pressure to get it right first time.
You need to feel passionate about the path you take. It needs to be something you believe in and can see yourself being committed to.
We explore some great business ideas to get you started on your quest. From how to get started thinking about your business idea, to some ideas and inspiration – our guide will help you make that start!
---
What Makes a Business a Good Idea to Start?
Whether you hope to achieve a full time income or come up with a lucrative side hustle, there are plenty of small business ideas to pick from.
When you are wading through ideas to start a business, it is important to remember a few things. This helps to ensure you are choosing the right business for you. Some businesses are far more complicated to set up than others.
You must be aware of what's achieveable from the outset. With this in mind, make sure you:-
Play to your strengths. If you already have a passion or hobby in a certain field then extending this into a business makes sense. It could be dog walking, jewellery making or making sweet bundles. Sometimes, especially when starting a business yourself, it is best to stick to what you know.
Be mindful of how much training you will need to do before you can open for business. Some types of vocation require next to no training so you can get up and run quickly. Others will take a little bit longer while you make sure you have all the legalities in place.
Low start up costs. Starting your own business from scratch can be risky. You want to keep costs as low as possible in the interim so that there is less to lose. There are plenty of business ideas that don't cost the earth.
Start small but dream big. By this we mean, do not run before you can walk. Keep everything low key in the beginning with no promises to take on your friends as staff. Any business takes a while to make a profit and you don't want to be in debt before you have even started.
Do your research first. By this we mean look to see what is already in your area. If Alice next door already has a cake making business then this may not be the right time to also start one. Look online to see what is in demand and find something that is a safe bet.
---
Businesses You Can Start with No Money
Low on start up funds? There are lots of businesses you can start with no money, or very low start up costs.
These are often service based which means selling your skills and time rather than a physical product.
1. Cleaning Business
Everyone needs a clean space, whether it's domestic or commercial.
It is possible to start a cleaning business with minimal expenses. Cleaning supplies can be bought in bulk which reduces costs too. All you need is a car, hoover, and cleaning products to start small. You need no qualifications to become a cleaner.
Cleaning businesses have thrived since the pandemic, with companies taking hygiene more seriously. With so many people leading busy lives, having someone clean their homes is very appealing.
It is a physically active job which means it will also be tiring. Cleaning is not easy so you need to be able to deal with the workload. Another thing to bear in mind is that it is a popular business and is, therefore, highly competitive.
---
2. Start A Consultancy Business
Have you got a lot of knowledge on a niche area going to waste in your head?
Why not make money by sharing your knowledge? This could be anything that you feel you could make a living from by offering a consultancy service. Examples of successful businesses include; accounting, IT, human resources and management.
You wouldn't need to put in money to set up either. A website is essential, but everything else can be done through a laptop. You can offer tutorials, zoom meetings, one to one sessions – there is a lot of scope in this industry.
The hard part is finding that niche that will get you discovered. You might need to put in a lot of hours at the start setting up resources but it will be worth it when you get your first client.
---
3. Freelance Writing
Got a table and a laptop? Have a talent for creating good content? You are good to go offering your writing services.
There's no business insurance to worry about, no start up costs and you can begin as soon as today! There are always companies looking for content writers. You can get involved in blogging, creating your content and doing work for affiliate marketers.
You don't need any training in this niche but you should have a good understanding of writing skills. It is something to enjoy if you like writing articles – if you have no passion for it then it probably isn't for you.
It can be a bit of a slow burner in the beginning. There are sites you can advertise on such as Upwork, however, sometimes contacting people directly is beneficial too. You will need to take on quite a workload to earn good money from writing.
---
3. Virtual Personal Assistant
Why not be someone's virtual PA from the comfort of your home?
Again, this is something you can begin without putting financial backing into it. You will need a good telephone voice, some basic computing skills and a laptop. You might need to familiarise yourself with spreadsheets and documents but all of these can be self taught.
Remote PAs have grown in demand during and after the pandemic. You can set up as self employed meaning you are in charge of your business. You can deal with all aspects of the business at home and can work the hours to suit you. This can be a great earner though so it is well worth looking into.
You may need to be quite flexible being a PA. Sometimes, you might be required at short notice so this is something to be mindful of.
---
4. Social Media Manager
Again, this business idea doesn't need money thrown into it at the beginning.
However, it is a specialised field so having experience with marketing within social media is important. You don't necessarily need any qualifications but you may benefit from enrolling in a couple of courses.
You will be self employed so in charge of your clients meaning you can decide how much work to take on. It can be a lucrative business to get involved with and you can do it from home too.
It can be quite a stressful job so you need to be able to handle the demands of social media platforms. You need to have a good understanding of how algorithms work on different apps and how to approach marketing.
---
Starting a Business from Home
Being able to start your own business and work from home has so many perks. It's cost effective, and convenient.
It is an efficient way of maintaining a healthy work and life balance. It also slots nicely into your existing lifestyle. If you are looking to make extra money on maternity leave, or have a young family and don't want to pay for unnecessary childcare, then setting up on your own is ideal.
Some ideas for a business from home include:-
1. Takeaway Service.
Over the past few years, businesses based around people selling takeaways from their homes have become increasingly popular.
What food you decide to offer will determine what regulations and red tape you will need to navigate. Also, you will need to decide how to advertise your business – many businesses use an app such as Uber Eats.
Your home will be subject to regular EHO visits to ensure you are operating safely. You must also register as a food business and obtain your food safety certificate.
---
2.  Sweet Business
The sweet trade has evolved massively over the years and many make a successful living from selling sweets.
Whether it is sweet bundles, imported sweets, or bouquets – there is so much you can do to launch a successful business. Having a platform on social media will boost trade massively and it is important to think about your target audience. Running a sweet business from your house means you choose your hours, workload and rates of pay.
It is an incredibly competitive market so you need to be as unique as you can. Finding a niche is essential and being able to market it well will boost your chances of success.
3. Cake Making Business
Who doesn't love a cake? If you enjoy making them too, then why not start a cake making business from home?
Again, you are in charge so it is up to you if this is going to be a full time dream or a side hustle. There are always people in need of cakes for those big events. However, you don't need to be limited to birthdays and weddings – why not sell cake boxes, brownie mixes, or surprise boxes?
There are so many ways to approach and run this type of business. The more you offer, the wider the audience you will engage. You will have to set up a food business and do your food safety training. After you have had your EHO inspection you are good to go.
There are more cake businesses in the UK today than ever before so it might take a while to get your name out there. Build a presence on social media and spread the word and maybe start with a competition.
---
4. Making and Selling Candles
Another idea which has heightened in popularity is starting a business making and selling candles. Wax melts are also a popular variation on this theme.
There are so many types of candles out there in today's market. You can get crystal candles, bubble candles, and scented ones. Once you get the hang of making them, they can be a great business to launch.
You don't need to do much to start either. You just need to decide on the materials you wish to use and the range of candles you would like to offer. Finding a good supplier and experimenting with your supplies is a great way to teach yourself.
Youtube is your friend here. There are so many tutorials and blogs online. You might not be a millionaire anytime soon but such businesses can prove lucrative. You can sell products at local fairs or online using sites such as Etsy.
---
5. Dog Walking Business
Are you enthusiastic about four legged friends? You can start a dog walking business with next to no financial backing.
All you need is insurance, a good pair of walking boots and a love of dogs. Being out in the fresh air has many health benefits as well as being good exercise. Many people in the UK own a dog and there are often occasions when they need a dog walker.
You will probably need a car unless you only cover your immediate local area. It can be a great way to get out and meet new people too. Being around dogs is an instant mood lifter as well so this business can make you happy and provide an income.
You do need to be prepared to be out walking in all weather conditions though. There will be no fair weather walking – pooches need walks, come rain or shine! There is a great deal of dog walking businesses in the UK so it is wise to check demand in your area first.
---
Starting a Food Business
Everyone needs to eat so food businesses selling food and drinks are always needed.
In our fast paced lives we do not always get the option of a leisurely lunch break. More often than not, it is a grab and go situation. This makes mobile businesses so popular – food and coffee keep the world spinning.
Here are some examples of food businesses you can set up:–
1. Mobile Coffee Business
Mobile Coffee businesses are incredibly desired in these busy times of commuting to the office.
Waiting times are shorter than sitting in cafes and you can drink it on the go – perfect. Once you find the best location and have registered your business and applied for the licence, you are all set. Location is the most important factor here, you want to be in a busy area where you will be noticed.
You will have to put some money into this business initially. Setting up a mobile coffee shop business and buying all the equipment isn't cheap. But you can quickly start generating an income. Offer as wide a range of drinks and snacks as you can.
This job isn't for the faint hearted. It can be risky with lots of early mornings and hours being clocked up. But once you are up and running you can think about taking on staff and determining your working hours.
---
2. Food Truck Business
Food truck businesses are popular, convenient and can be a lucrative venture if cooking food is one of your strong points.
There are so many types of food to choose from with this type of business.
Sandwiches
Burritos
Burgers
Wraps
Breakfast
Sweet treats
Fish and chips
Hot dogs
Cafe style menu
Again, you will need to register and have money available to inject into the business to get it started.  Setting up a burger van business or a similar enterprise needs a reasonable amount of equipment, and you also need to obtain a food hygiene certificate, appropriate public liability insurance, and trading licenses.
However, with so much scope in the direction to take this business, the world is your oyster. It won't be easy though – lots of stamina, enthusiasm and dedication will be needed in those first few months.
Related: What license do you need for a food truck?
---
3. Afternoon Teas and Cakes Business
This type of business has become popular since the pandemic. People like to enjoy thoughtfully prepared food such as afternoon teas in the comfort of their own homes.
Many people set up a business from home during Covid as a way of earning some income. They can be a very profitable market if you find your unique selling point. All you need is a kitchen and a love of baking.
This type of business can take a while to get up and running but, with the right advertising, you can gain customers quickly. These types of businesses tend to keep customers once they discover you as well. This means, as well as them returning, they will also rave about you to others.
You need to come up with a catchy name, register as a business and also set up as a food business. There are useful courses online such as food hygiene and preparing for a food inspection.
---
Setting Up a Business Legal Requirements
Setting up your own business can seem an extremely daunting process. However, once you understand what your particular business requires as part of the set up, then it will be relatively straightforward.
Some businesses need next to no setting up and you can begin right away. Others need to get through a little red tape before they become legal, especially food businesses.
Here are the basics on setting up a business:-
All Businesses Should:
Register as a self employed business with HMRC.
Even small earners need to do this because it is a legal requirement to fill in a tax return annually.
Other Legal Requirement Applicable To Some Include:
Registering as a food business.
Downloading and filling in the Safer Food, Better Business Handbook.
Doing applicable courses such as Food Hygiene.
Getting the appropriate Public Liability Insurance.
Applying for any food van licences that are required.
Write any risk assessments or policies that are required.
Comply with Data / GDPR laws.
---
Get Out and Start That Business!
We hope this insight into setting up your own business has given you the push you needed.
The most important thing to take from this is that you do need money or even qualifications to set up your new venture. Small businesses can be started by anyone, just by having a passion for something.
Being passionate and having self belief are two of the most essential attributes to have as a self employed worker. Go forth, create that business and enjoy its success!
Also, don't overthink your business plan too much. You want to stand out from the crowd but there is a reason all of the above business ideas are popular. They are all in demand, they are all required and that is why they all thrive here in the UK.
Your idea doesn't need to be radical to be successful. It needs you, your vision and your belief.