Brilliant news just in – you've bagged yourself an interview for the job you recently applied for. A slight dilemma is imminent though – just how do you get the time off work to attend the interview?
If you've never navigated this situation before, you might wonder if employers have to let you go to interviews for another job.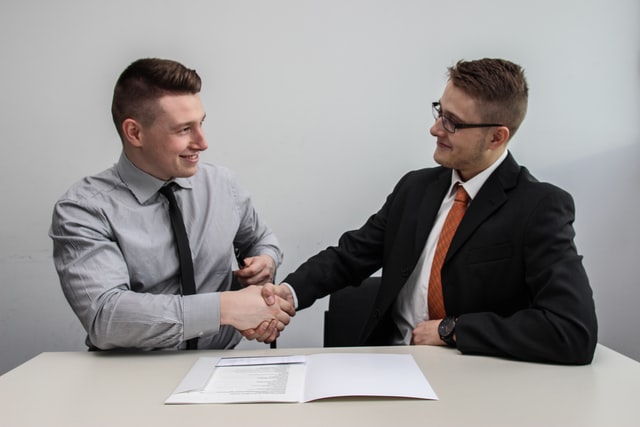 This can be a very delicate situation. You might be torn between being upfront and not wanting to run before you can walk. We'll look at how to approach looking for a new job and gertting time off for the interviews that follow.
If you are applying for other jobs then it is very likely you are unhappy in your current role. Or perhaps it is simply time for a new challenge or the lure of more money and more responsibility is attractive?
Reasons aside, going to interviews while in employment can be a little awkward to navigate. This is a process you want to get right to avoid any problems at work.
---
Do Employers Have to Let You Go to Interviews?
In a word, no, employers are under no sort of obligation to grant you time off for job interviews.
That's not to say some wouldn't. We're sure there are employers out there who recognise their staff want to branch out and experience new roles.
If the job you are applying for is internal and within the same company then it is likely your boss will grant you the time off. After all, it's in their interests as well as yours to fill the vacancy. Particularly with someone already on the payroll who is a good fit for the company.
If you've been made redundant, your employer should give you adequate time within your working day to look for and attend job interviews. This is the case for any employee facing redundancy who has been there for at least 2 years.
---
Should I Tell My Employer I'm Looking For a New Job?
It's not the best idea to tell your boss you're looking for a new role until you've got the position.
It has the potential to make things very awkward and you don't want to be working in a hostile environment. In almost all cases It is best to hold off telling your employer you are leaving until you've got a new signed contract in your hand. Then all you need to worry about is handing in your notice.
If the shoe was on the other foot, your employer wouldn't let you know in advance you were being made redundant. They'd give you the required notice period. At the end of the day, this is why contracts are in place, for both you and your employer's benefit.
---
How to Get Time Off To Go to Interviews
it can be understandably difficult to broach the subject of needing time off work for interviews. Here's a few our do's and don'ts:
DO:
Where possible, schedule interviews out of work hours, obviously easier on a flexible/part-time contract.
Try to have multiple interviews on one day so that you are not needing frequent days off work.
Use being a remote worker to your advantage if you work from home. With a bit of luck your interview may also be remote meaning you might be able to attend without taking time off.
Be vague with any reason you need to give for time off, you could say you need to take a personal day or you have an appointment.
Take a day's annual leave – after all you might want to be using those up as soon as possible.
DON'T:
Assume you'll get the job and tell your boss the truth at this point – you don't want anyone in the workplace to know until it's official.
Pull a sickie if you can help it. But if you decide to call in sick, then keep it vague. Also make sure you stick to the correct procedure for reporting your absence.
Arrange to meet up with friends after your interview. It's not a good look if your boss happens to walk past you having drinks.
And here are some commonly used excuses to get out of work people have fed to their boss in order to attend a job interview:
I have the dentist – oldest excuse in the book!
I need to make an appointment with my GP.
I have a family emergency.
My child is sick so I can't come in.
I'm attending a funeral.
Car trouble
House trouble
Look, no one expects a person to remain in the same job indefinitely. You should never feel guilty about changing jobs.
It can feel a little like a betrayal though especially if you have a good relationship with your current employer. At the same time though, employers are used to dealing with staff coming and going so don't be afraid to take the leap.
It really is best to try and have interviews without it impacting your job and in a world of flexible hours and remote offices, it's easier than ever to do so.
Don't let those little white lies come back and bite you on the bottom – as we know too well they often will.
Remember, you'll still have to ask your existing employer for a reference. It's best to stay as professional as possible!