There are several pros and cons when it comes to employing family and friends. There are also some pitfalls to consider when employing members of the same family within your business.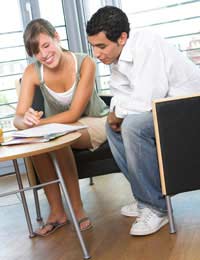 Before you actually appoint a member of your family or a close friend, there are some important considerations to make. Firstly, you should only consider them if they really want the job. They will only gain respect from other staff members by earning it. If their heart isn't really in the job, this will soon become evident and will have a negative impact on other members of your staff who may start resenting the employee, and even you as an employer.
It's important not to let sentiment play a part in your decision. If there is a job available, you need to ask if they are suitable for the role and could carry it out effectively. You also need to ensure that the family member or friend is subject to the same working conditions and treatment as the rest of your staff. For example, promotions or Pay Rises should only be offered on merit and not because you have a close relationship with a member of staff.
---
Minimising the Risks
If you have made careful consideration in deciding whether or not to offer a job to a family member or friend, and have appointed them, you need to take certain steps to minimise the risks that may arise.
It's crucial to avoid alienating other staff members by showing preferential treatment. This could be detrimental to your business. If you have an Appraisal Scheme in place, make sure that your relative or friend is subject to the same appraisal procedure as all other staff members.
Performance related pay might be an area you could consider introducing (if you do not have it in place already). This would minimise any suggestions from other members of staff that your relative or friend is receiving preferential treatment.
---
Preventing Communication Breakdown
When you work with other family members or close friends, it is sometimes easy to forget the importance of open communication. Often you might be thinking it's better to let sleeping dogs lie rather than confront an issue or situation early on. This creates an atmosphere that could not only put your family/ friends relationship at risk but also harbour potential problems for the business itself. You should seek to foster a workplace of open communication for all. This gives both you and the staff have the opportunity to air grievances openly or to discuss ways in which the business might be improved.
---
Legalities
Your relative or close friend is entitled to the same kind of legal protection as the rest of your workforce. This includes areas such as discrimination, health and safety, pay policy, Unfair Dismissal etc. and these areas should not be overlooked.
---
What are the Advantages?
If you have considered your motives and appointed a family member or friend, if they are equally as committed and enthusiastic about making the most out of the job and you have encouraged a fairness in your dealings with them and the rest of your employees so that the new employee is treated just the same as the rest of your staff, then the advantages of employing a family member or friend can be very beneficial to the business.
They are likely to show extra motivation, commitment and loyalty and they will probably be flexible to fit in with your business requirements.
However, it is often a difficult balancing act to get this right so the key is to fully understand why you think the person is suitable. Ensure that they have the right motivation, commitment, skills and personal qualities to carry out the role and that you treat them as equals with the rest of your staff.
Last Updated on 2 July 2021